a seasonal subscription box for teens + adults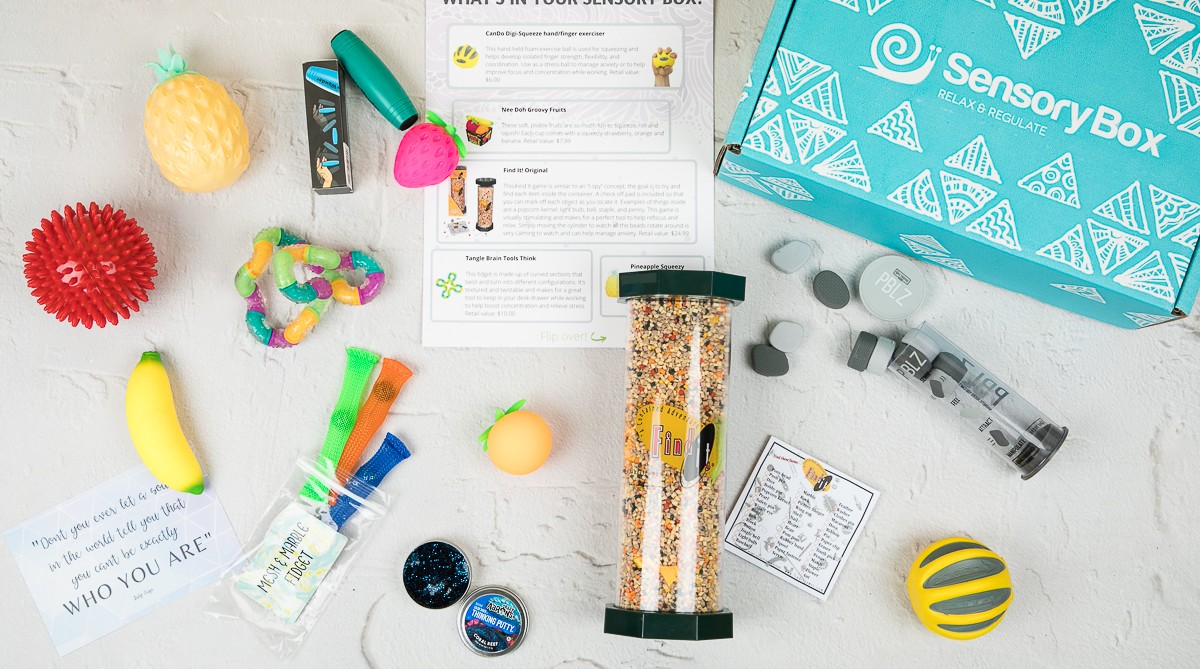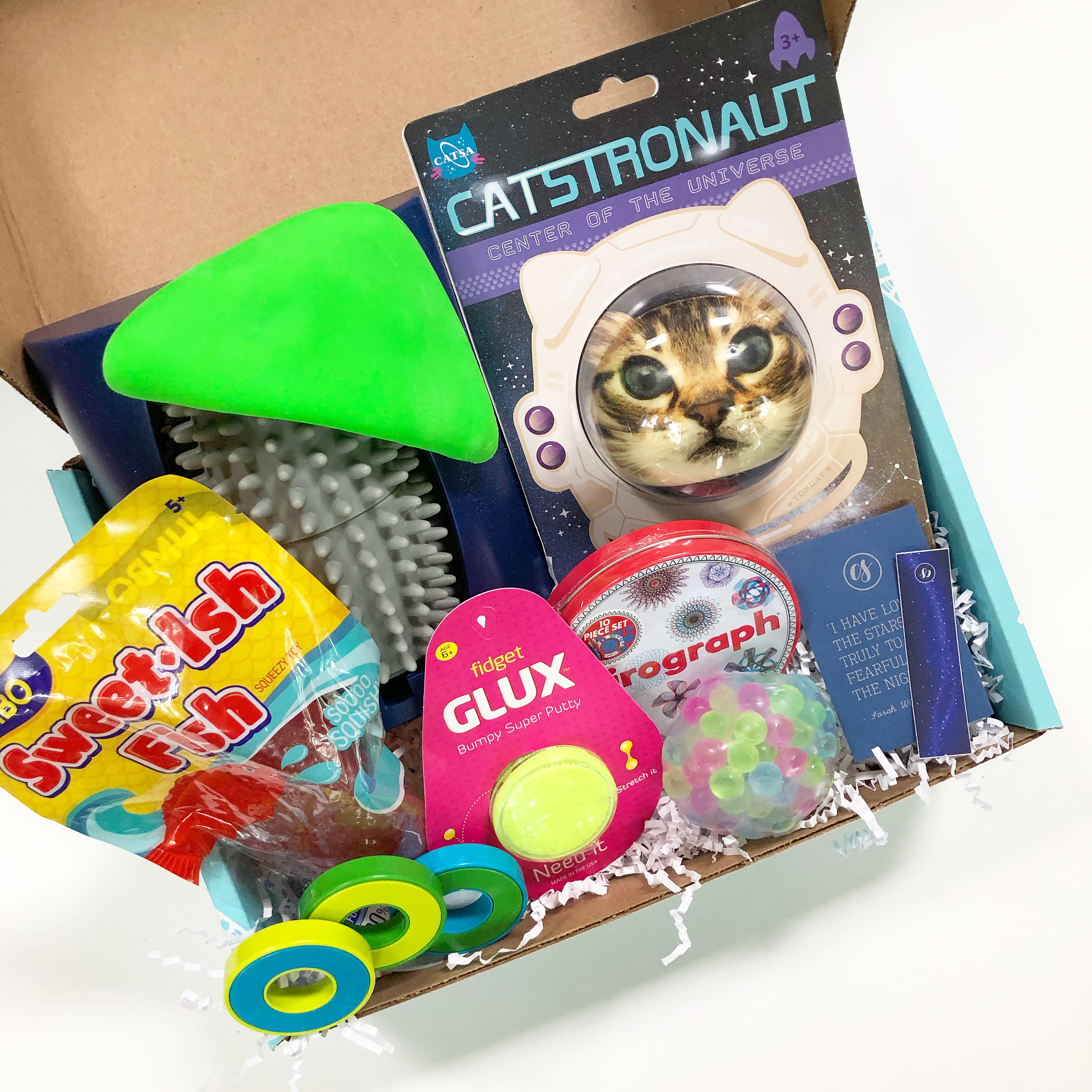 Sign up today for your first Sensory Box at only $79!
In each box you will find a fun assortment of sensory items to help you relax and self-regulate!
Unique fidgets, and everything squishy, textured, and calming will arrive to your doorstep once every 3 months!
Sensory items for teens + adults
A box of calming sensory based items, (hand selected by an occupational therapist) will be delivered to you each season to help relieve stress and provide all different types of needed sensory stimulation.
Our boxes are perfect for anyone who benefits from a little extra sensory input throughout their day.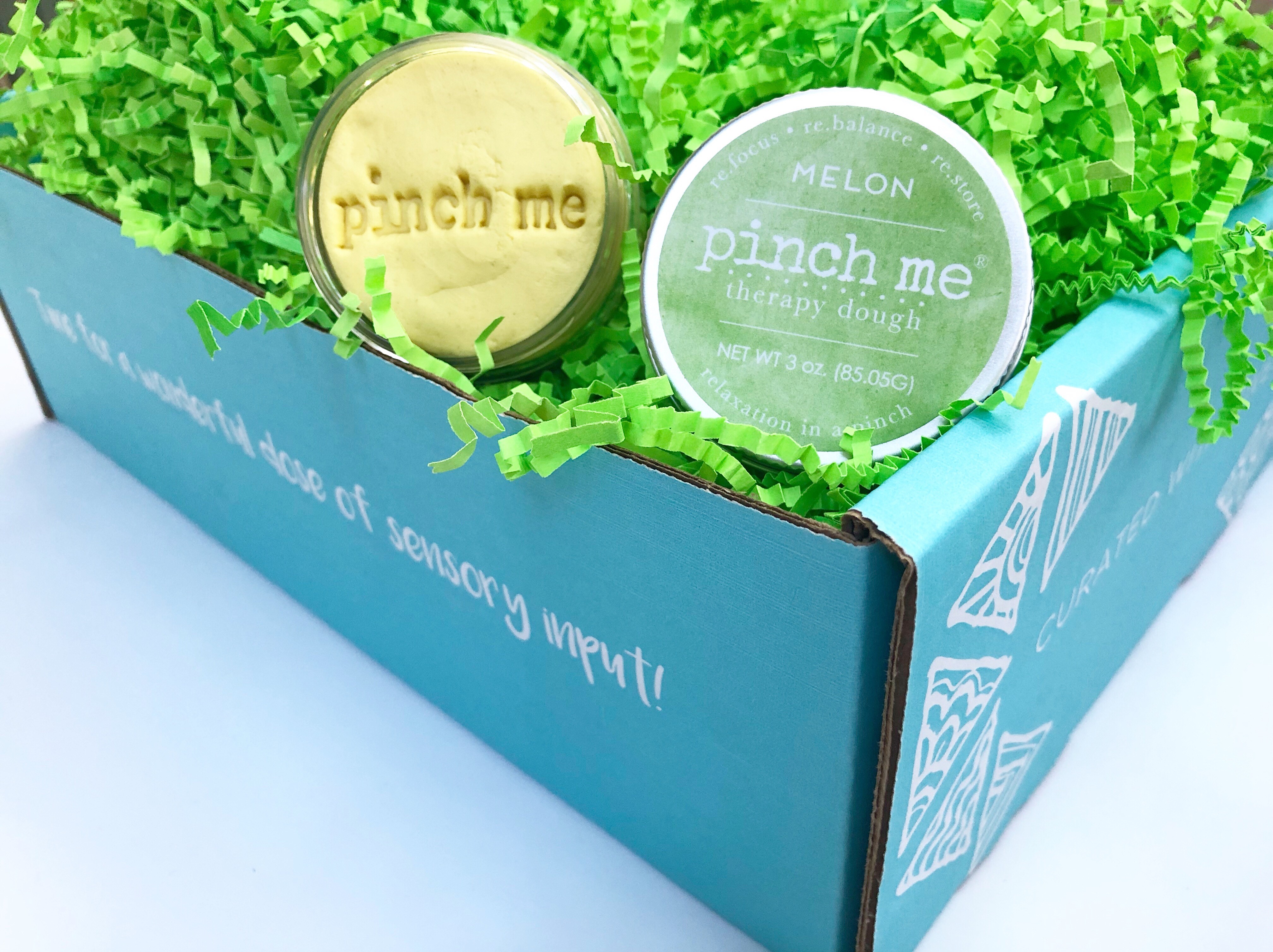 Use the items to help yourself relax and self regulate. Inhale and squeeze aromatherapy dough to manage anxiety or to help yourself reach a calmer state. Bring one of our wonderful tactile stress/ squish balls with you to work to use at your desk or in a meeting. College students studying for exams can also benefit from sensory based tools to help improve ability to focus and concentrate!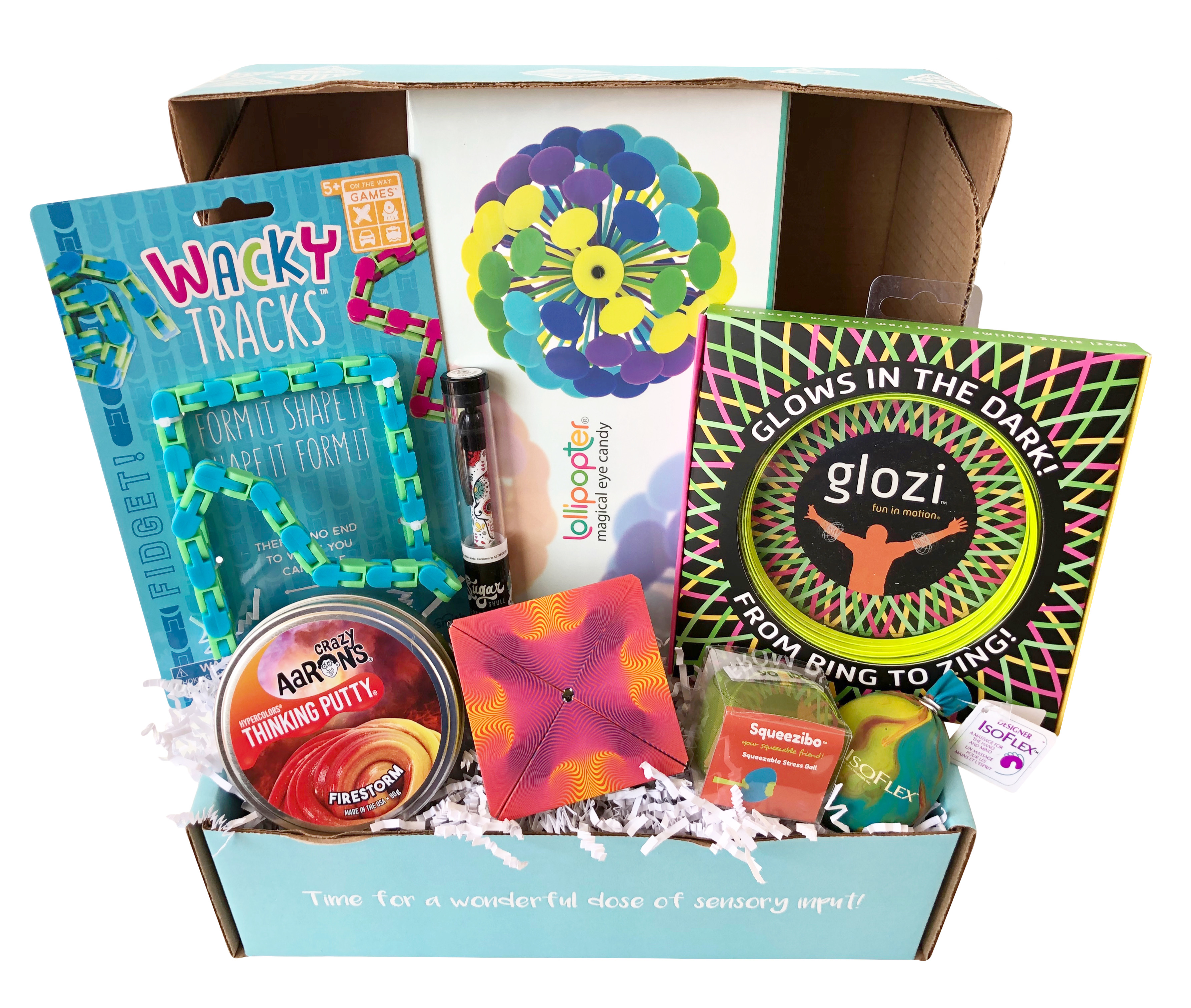 Leave us your email address to receive important updates and access exclusive content!